As you may have guessed, "RPCM"
is owned and operated by me… Ryan Pace.
A communications professional with over 20 years of experience, I provide website development, and communications management services to a broad client base.
I've spent my career developing the ability to manage both the creative and technical aspects of visual communication.
Knowing not just how to design something, but also understanding how to make it work.
I utilize this experience to assist clients in implementing their communications and outreach initiatives.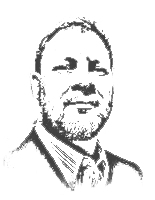 I take great pride in being the "go-to guy" for my clients.
I'd love to discuss how we could help with your next project.
~ Ryan Pace
About the Company… When you work with RPCM you get the luxury of a single point of contact for a broad variety of communications services. I've built a trusted network of designers, photographers, programmers, database specialists, and software developers who contribute specific skill-sets when a project requires.
Just a few of the clients to which I've proudly provided services…